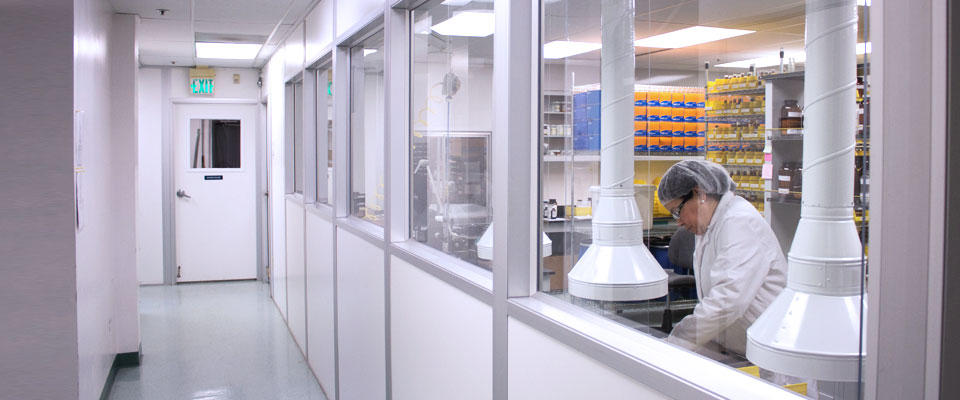 Clean Room Set-Up with HEPA Filtration
Michael Quinn designed the Laboratory to make remedies you can trust.
Hahnemann Laboratories is a state of the art pharmaceutical production facility, exceeding the cleanliness and work-flow design standards of most conventional manufacturing plants that Michael had observed. Our FDA-licensed laboratory was designed to provide as clean an interior environment as possible.
All work room facilities are constructed with flooring, walls, ceilings and air ventilation supply equipment that minimizes particle or gas residues. Each stage of the remedy manufacturing and packaging process is kept isolated from all others, safeguarding against cross-contamination. HEPA filtration scrubs the air supply before it enters the remedy preparation and packaging areas, and exhausts it to the outside of the building without re-circulating. Higher ambient air pressure in the packaging room reduces the possibility of any airborne cross-contamination from the medicating rooms.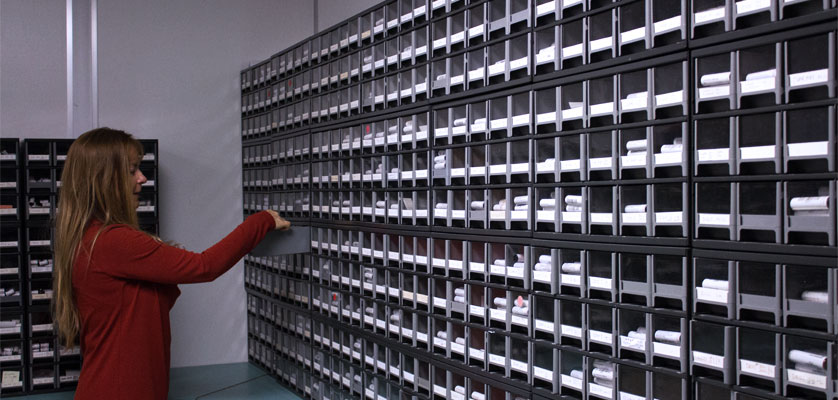 Odor-free Working Environment
Due to the sensitive composition of the homeopathic pharmaceuticals we manufacture, it is vitally important to eliminate any scent in the environment which our remedies might absorb. Hahnemann Labs policies require the work area to be fragrance-free.
Reduction of Electromagnetic Fields (EMF's)
Hahnemann Labs prohibits the use of cell phones or other wireless devices to minimize exposure of our remedies to electromagnetic fields. We utilize compressed air to power manufacturing equipment, keeping EMF exposure at a minimum.
Recognition of Our High Standards
Because of the high standards built into our facility, we continue receiving wonderful compliments from the homeopathic physicians and pharmacists who have toured our site, from the FDA personnel who have inspected the laboratory, and from our shareholders, customers, and friends in the homeopathic community.
Maintaining a high quality facility with trusted employees is crucial to producing world class homeopathic remedies. Now that you have been introduced to our Laboratory, please feel free to read on about the process we follow for making the remedies at our Preparation page, and about the people behind the Laboratory at our staff page.
You can also read more about Michael Quinn at our page dedicated to him.