Professional Remedy Kits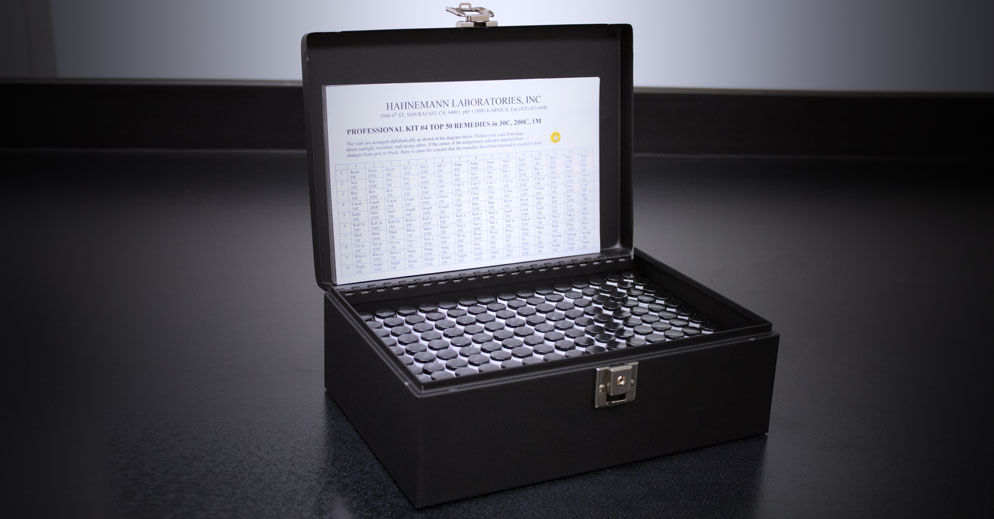 Our Professional Remedy Kits provide:
- Your choice of our Top 50, Top 100, or Top 150 remedies, providing you with immediate access to the most prescribed remedies
- Your choice of single C potency kits, multiple C potency kits, or the LM kit
- A convenient storage and carrying case which holds 150 of our 2 dram vials. For C potency kits, each vial contains 5 grams of pellets. For LM potency kits, each vial contains 1 gram of pellets.

*Custom kits filled with your choice of remedies available at above rates plus 60% for each substituted remedy.
All sales are final and by mail order only. All prices are subject to change.
Due to the deeply discounted kit prices, additional bulk discounts do not apply to kit orders.
Remedies in Professional Kit